While installer technique is the key to effective animal guard, it doesn't hurt to start with the right tools and materials! Use this page to find supplies that fit your budget and job volume. Our recommendations are informed by solar technicians who've seen how each item holds up after years in the field. When you're ready to buy, follow the provided link to the lowest-cost distributor we could find.
What makes for a good animal guard wire mesh?
Click a topic below to learn more
Opening size

The larger the openings (space between wires), the bigger the critters which will have access to the solar array. The industry has coalesced around a maximum opening size of 1/2″, which blocks most critters without restricting airflow. 1/2″ wire mesh is sometimes called 2×2 mesh or #2 mesh.
Wire gauge and stiffness

A wire gauge of AWG 19 (equivalent to .036″ in diameter) is recommended for long-term durability. Note this is significantly thicker than chicken wire and will hold its shape once bent.

Note that galvanization (see "corrosion resistance," below) also affects wire stiffness and strength. Wire mesh sold without galvanization will be much softer and less springy than galvanized mesh. We do NOT recommend non-galvanized mesh.
Corrosion resistance

Rusted poor-quality wire mesh

We recommend only galvanized, plastic-coated wire mesh. These two treatments should allow the mesh to last the lifetime of the PV system (despite some light cosmetic rust). Go with a well established manufacturer, since there is no easy way to judge the quality of these treatments on sight. The image at right shows a poor-quality wire mesh which rusted prematurely.

Wire meshes can be galvanized with two different techniques – Hot-Dip and Electroplating. Hot-dip galvanization forms a much thicker and more resilient barrier to moisture.
Available widths and lengths

A typical residential PV array requires between 100 and 300 feet of wire mesh to enclose. Wire mesh is typically sold in 100-foot rolls, but some distributors cut it into shorter lengths (usually at a significant per-foot markup). The wire mesh width needed for a particular PV array depends on the racking system and installation method – but the most common are 4″, 6″ and 8″.
Open screening area (OSA)

OSA is the percentage of a screen's total area which allows air to pass through. A high OSA (say 90%) allows good ventilation; picture a screen with very thin wires and big openings. A low OSA (say 70%) allows air to pass through only 70% of its area, leading to high array temperatures and poor PV performance.

| Screen Type | Specification | Open Screening Area |
| --- | --- | --- |
| Typical AG wire mesh | No. 2 mesh, 19 gauge, galvanized & coated | 81% |
| Window Screen | No. 16 mesh, 29 gauge | 68% |
| Solatrim | Perforated sheet metal | 45% |

To maximize PV performance, use a pest barrier with high Open Screening Area %
PVC vs polyester (AKA powder) coating
The Best PVC-Coated Wire Mesh for Solar Animal Guard
Omni Rooftop System's Pest Protection Fence
We like Omni because they provide high-quality mesh, their prices are good, they distribute through a number of CED Grentech locations or direct to consumer, and they're based in our home state of Colorado!
The Best Powder Coated Wire Mesh for Solar Animal Guard
No. 2 Poly Galv Wire Mesh from TWP Inc.
TWP is a well established wire mesh distributor which imports and laser-cuts mesh to size in Berkley, CA. While TWP doesn't market their wire mesh specifically to solar installers or homeowners, several US installers have homed in on their product as a high-quality, consistent and affordable mesh. Their 1/2″ square mesh has a baked-on polyester coating (as opposed to the more common PVC). Having seen TWP's wire mesh hold up after decades in the field, we can confidently vouch for it.
One drawback of TWP is that they are mainly targeting large buyers. They have a minimum order quantity of 200 feet, shipping can be quite expensive, and their pricing is most competitive if you are ordering material by the pallet. They have also run out of stock occasionally.
Professional installers – don't forget to check out wire mesh forming and cutting tools!
All Wire Meshes
| Vendor | $/foot @ 6″ width* | $/foot @ 8″ width* | Available widths | Available lengths |
| --- | --- | --- | --- | --- |
| TWP Inc. | $.56-$.70 | $.68-$.85 | 4″, 6″, 8″, 10″, 12″** | 100′ |
| Omni | $.64-$.75 | $.73-$.80 | 5″, 6″, 8″ | 100′ |
| Spiffy Solar | $?-$.86 | $?-$.99 | 4″, 6″, 8″ | 100′ |
| My Squirrel Guard | $.80 | $.80 | 4″, 6″, 8″ | 100′ |
| Heyco | $.86 | $1.05 | 4″, 6″, 8″ | 100′ |
| Bird Barrier | $.54 | $.80 | 6″, 8″, 12″ | 25′, 50′, 100′ |
| SolaTrim | $4.80 | $4.80-$5.68 | 5.5″, 6.75″ | 25′, 100′ |
*Where a range is given, pricing depends on volume.
**Not all widths shown on manufacturer website; contact them for a quote.
Wire Mesh Alternative – SolaTrim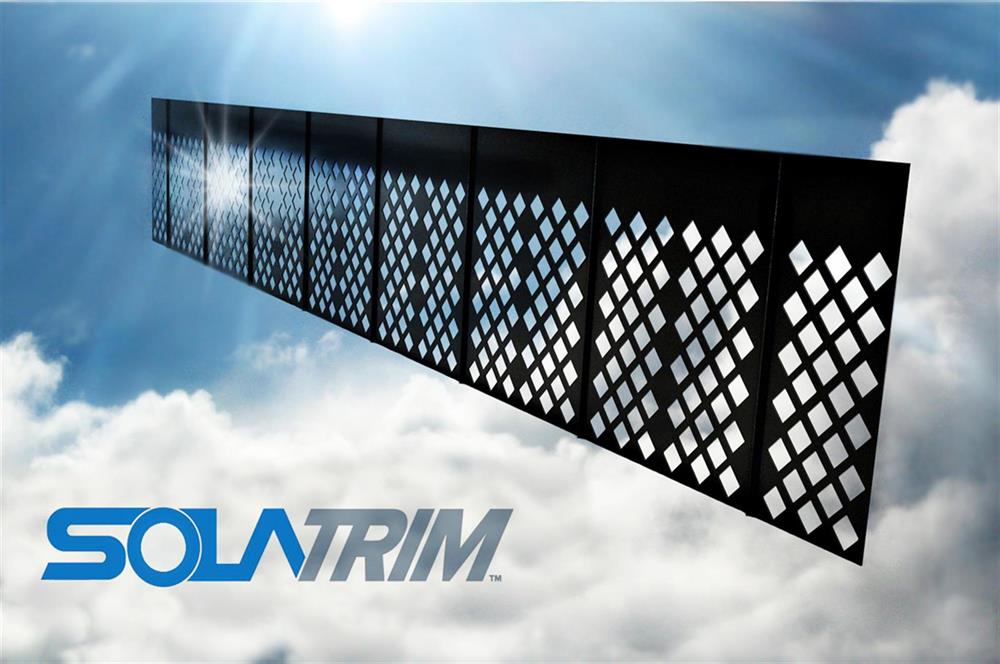 SolaTrim makes the only purpose-built sheet metal pest barrier on the market. The product comes in pre-cut panels and uses a preinstalled adhesive tape to attach to the solar panel frame. While we think this is a cool product that may work well in some scenarios, we have a few hesitations:
We're concerned about airflow restriction increasing under-array temperatures and reducing PV performance. See the note above on Open Screening Area.
Several installers in both very-hot and very-cold climates have told us the adhesive does not stick well under those conditions.
If solar panels must be lifted up for service, it appears the SolaTrim would need to be removed and it is unclear if it can be reattached.
What makes for a good animal guard fastener?
Click a topic below to learn more
Material & corrosion resistance

In all but the driest, most inland locations, 304 stainless steel and/or aluminum should be used for any fasteners penetrating aluminum racking. This is supported by installer experience, construction industry best practice and PV racking manufacturer recommendations. Note that some grades of stainless steel (e.g. 400 series) corrode when in contact with aluminum module frames and racking. A quick way to tell the difference is to hold a magnet next to the fastener (304 stainless is NOT magnetic). While plain steel electroplated "Tek" screws are easy to find, solar technicians in coastal climates have found their thin zinc coatings aren't up to the task.

Plastic – even the type rated for UV exposure – is not suitable for continuous outdoor exposure.
Compatibility with roof & PV system

All of the specialty clips listed below are meant to grab onto the solar panel's aluminum frame. Every model of solar panel uses unique dimensions for the frame, and some clips are incompatible with some frames. Many installers have found this to be a weak point of the SnapNrack clips, which require a deep lip on the PV frame to work. CritterBlok seems to have come up with a clever solution to this with their 2-part clamp design.

SnapNrack clips were used to support wire mesh above a metal roof. Snow loading from above popped the clips off the PV module frames, and the mesh was pushed under the array.
Full-support clips vs. J-hooks

Specialty clips generally fall into two categories – Full-support clips and J-hooks.

Full-support clips, like SnapNrack's old hangers and CritterBlok, suspend the wire mesh above the roof surface and prevent the mesh from being pushed in or pulled out. This makes them a top choice for metal roofs, where the homeowner does not want the mesh touching (and scratching) the roof surface. The risk with these clips is that they can come unclipped from the solar panels due to snow loads or curious animals. We've found CritterBlok does a great job of holding on to the module frame, while SnapNrack's old hangers were not trustworthy.

J-hooks in their most basic use. The system relies on upward and outward pressure from the roof.

J-hooks pin the wire mesh to the PV module frame, but require the mesh to rest on and be supported by the roof. They are therefore NOT suitable for metal roofs where roof-to-mesh contact can be noisy and unsightly. The main weakness of most J-hooks is that they rely on a pushnut to grip a "J" shaped wire. Pushnuts tend to be flimsy and susceptible to slippage, so we don't feel they are appropriate for an installation that must stand up to 25+ years of weather and curious animals. SnapNrack appears to have gotten around the pushnut issue with their new clips, which use a threaded interface instead of a pushnut.

Wire mesh bent into C-channels and attached using the "J-hook tab" method, which is far more secure than the previous photo.
The Best Fasteners for Solar Animal Guard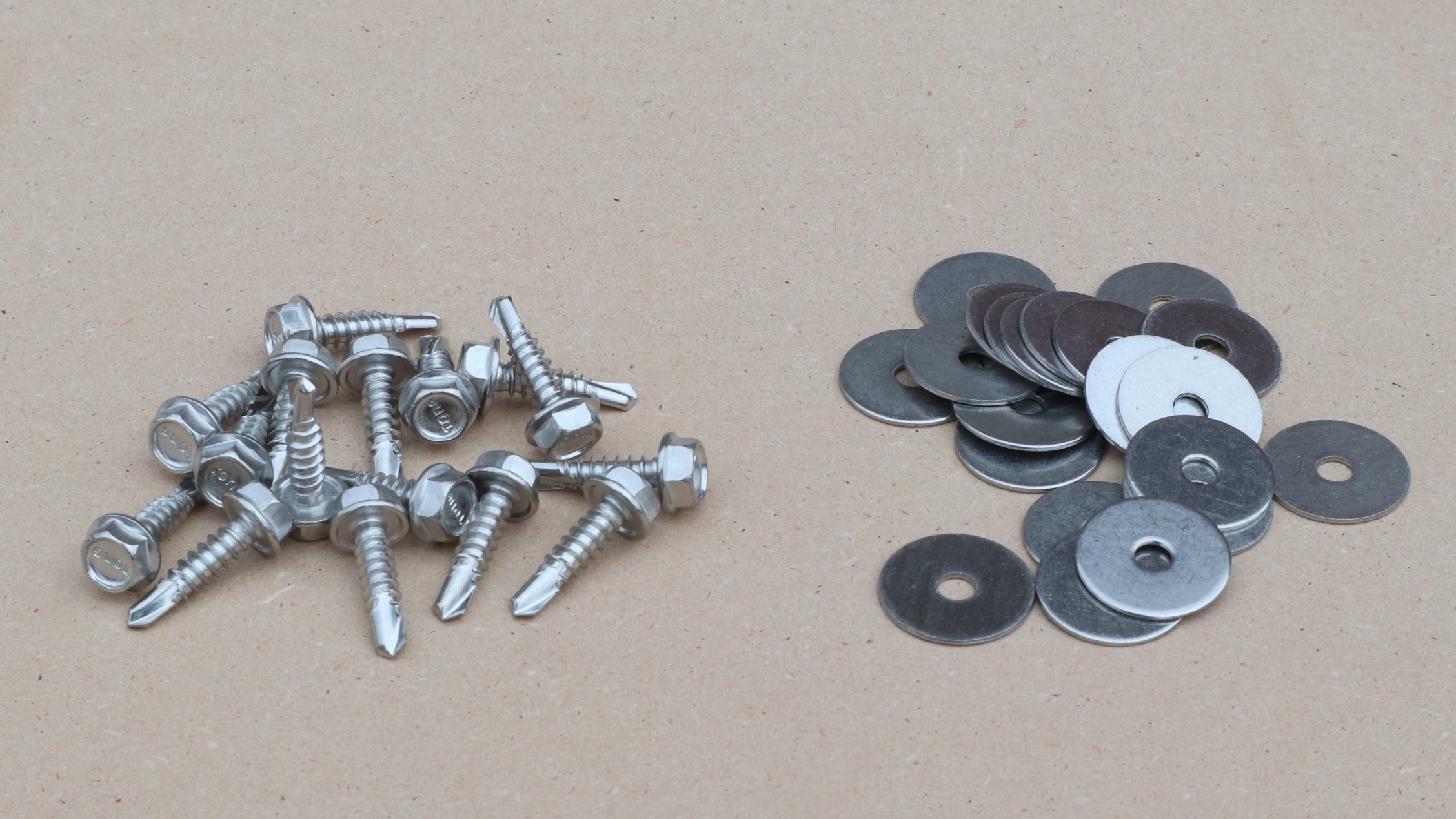 The sturdiest, most affordable and longest-lasting way to attach wire mesh to a PV array is often the Rail Mount Method with self-tapping screws and washers. We recommend these #10 x 3/4″ Stainless Steel Self-Drilling Screws and #8 x 3/4″ Stainless Steel Fender Washers. Both are made from 18-8 stainless steel for compatibility with aluminum racking systems. We use #8 washers on a #10 screw because the tighter fit keeps the washer on the screw while you get things in position.
That said, there are plenty of situations where the Rail Mount Method is simply not possible or needs extra reinforcement. In these cases, installers can use one of the specialty clips listed below, all of which attach the wire mesh directly to the PV module frame. Our favorite is CritterBlok, which offers a very secure and professional-looking attachment. It is a great choice if you want to save the trouble of creating "returns" under the array for the Rail Mount Method.
All Fasteners & Clips
Sneak Peek – CritterBlok
The patent pending CritterBlok is a new type of full-support clip that could be a game changer. It's been in development at Reconnect Clean Energy for a couple years now. It isn't yet commercially available yet, but we've tested it and love it. Here's why:
The clip has two sheet metal halves which clamp onto the PV frame with a ziptie-like ratcheting action. This should create a mechanical lock that prevents it from getting pushed/pulled off. Compare this to the SnapNrack clip, which relies on friction alone.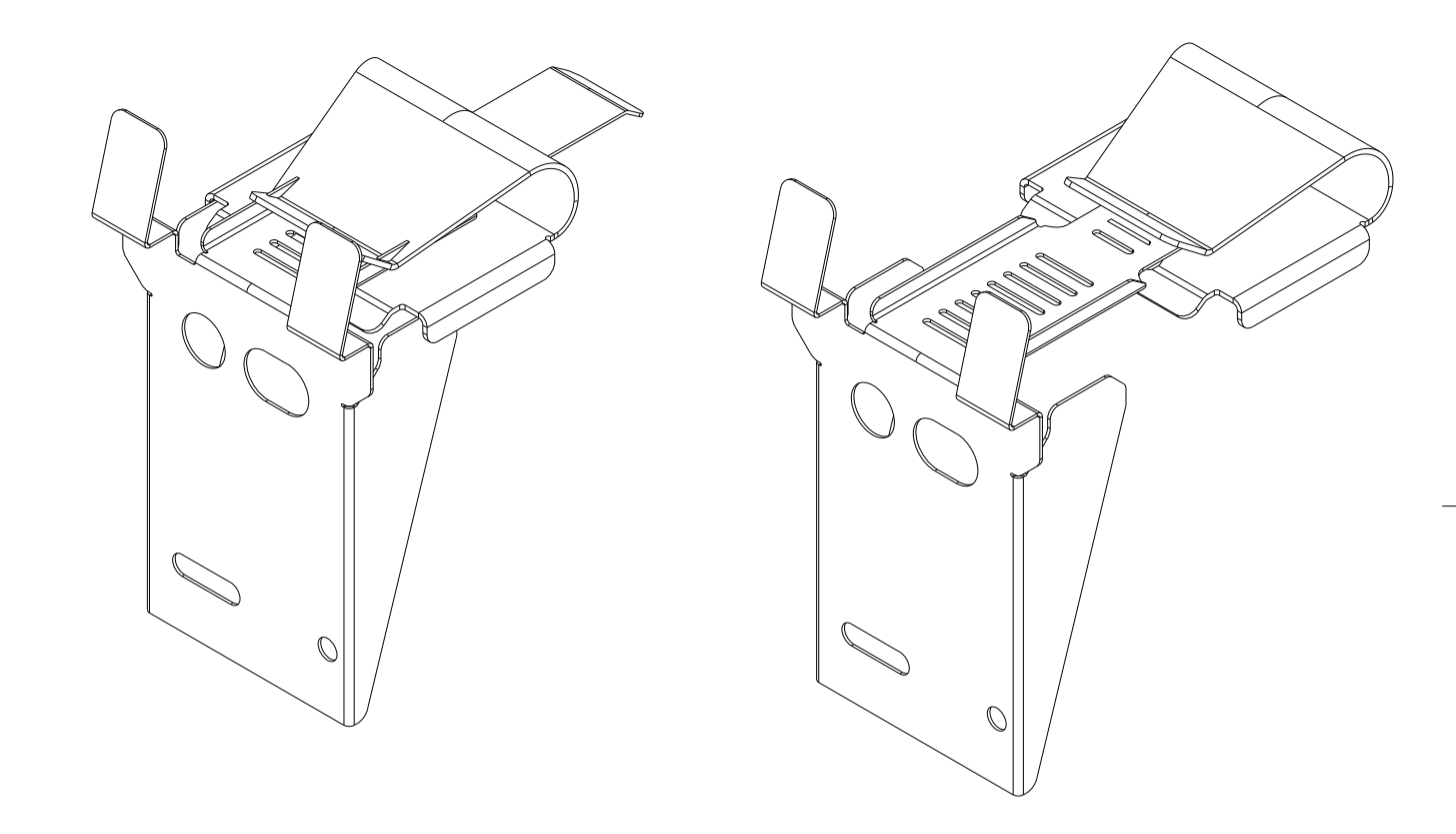 The clip creates a solid vertical face which supports the wire mesh not just at the top (near the PV frame), but a couple inches down into the array gap. Compare this to J-hooks and Omni clips, where the mesh is pinned to the PV frame but has nothing supporting it close to the roof.*
*Note this issue can be mitigated with J-hooks/Omni by placing a bend in the wire mesh so that it contacts the roof and splays outward from the array. However that approach is not acceptable for metal roofs which are sensitive to wire mesh contact.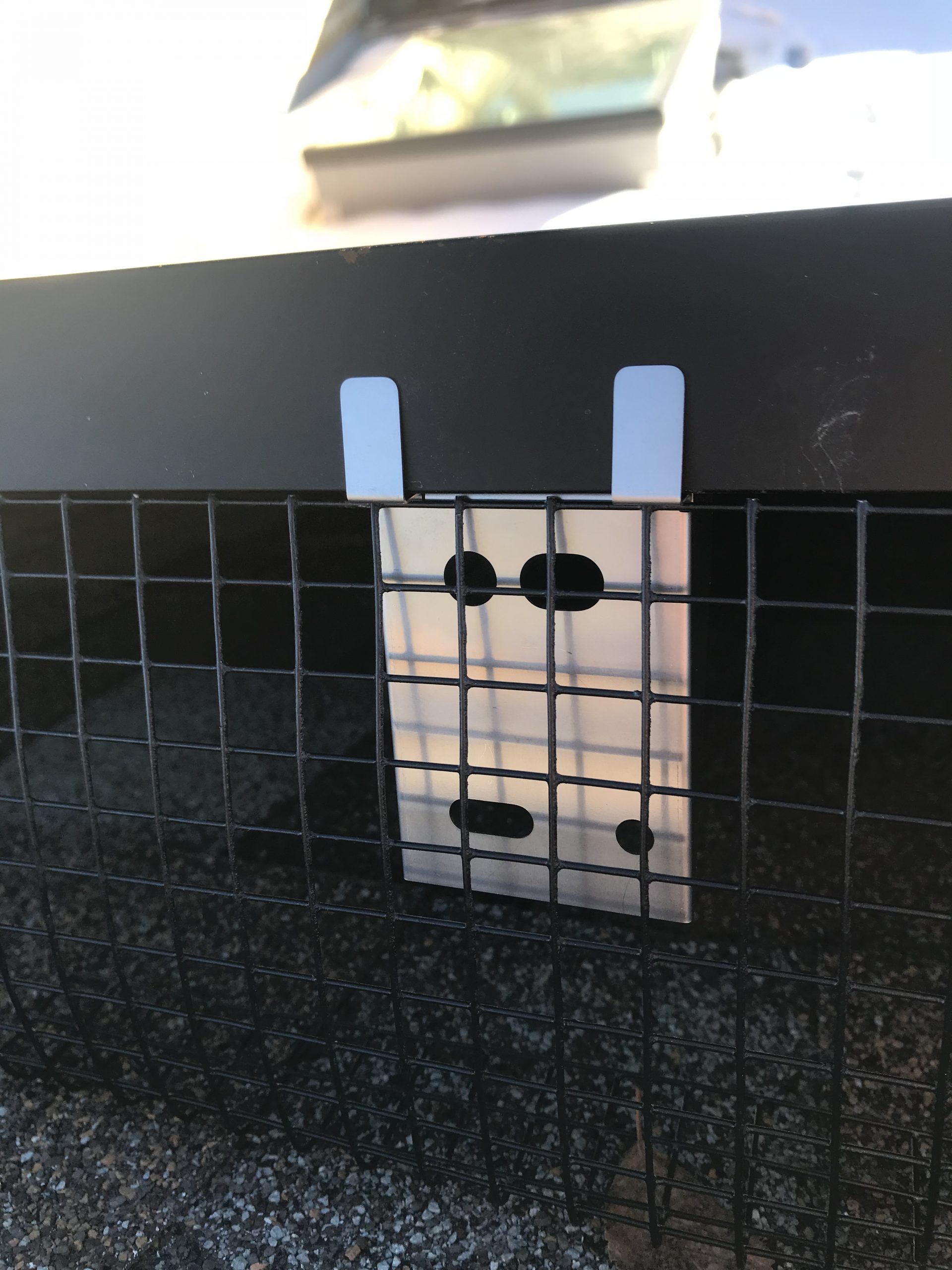 As you can see in the video to the right, an included wire form is used to bind the wire mesh to the clip. So there's no need to mess with zipties to hold things in place (as with SnapNrack). In fact, the wire form is designed to work independently from the clip – meaning it can bind two pieces of wire mesh together at any location, replacing the need for cable ties or hogrings.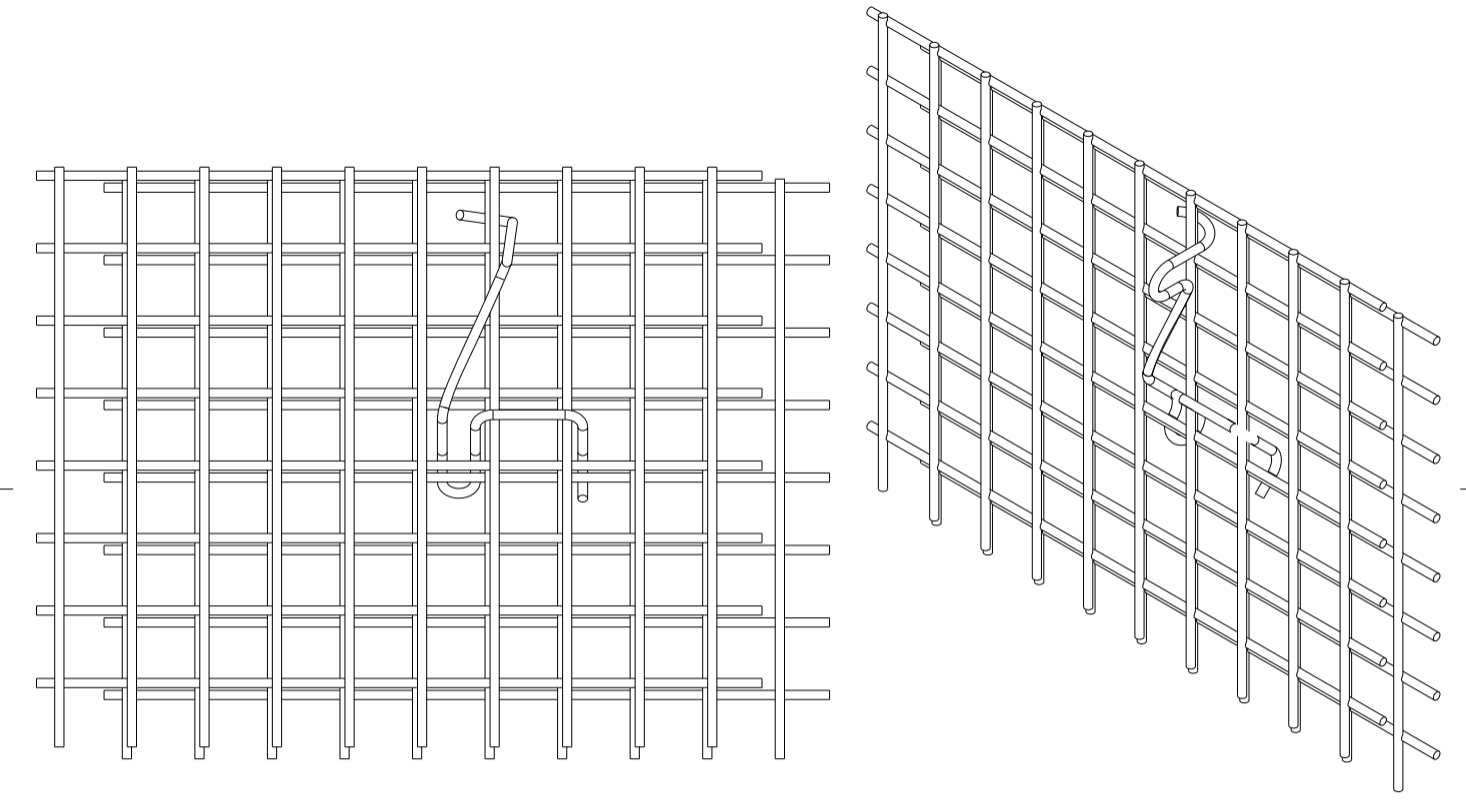 Join our email list to be the first to know when the CritterBlok becomes available. In the meantime, send inquiries to Reconnect Clean Energy.
What to look for in cable ties & hogrings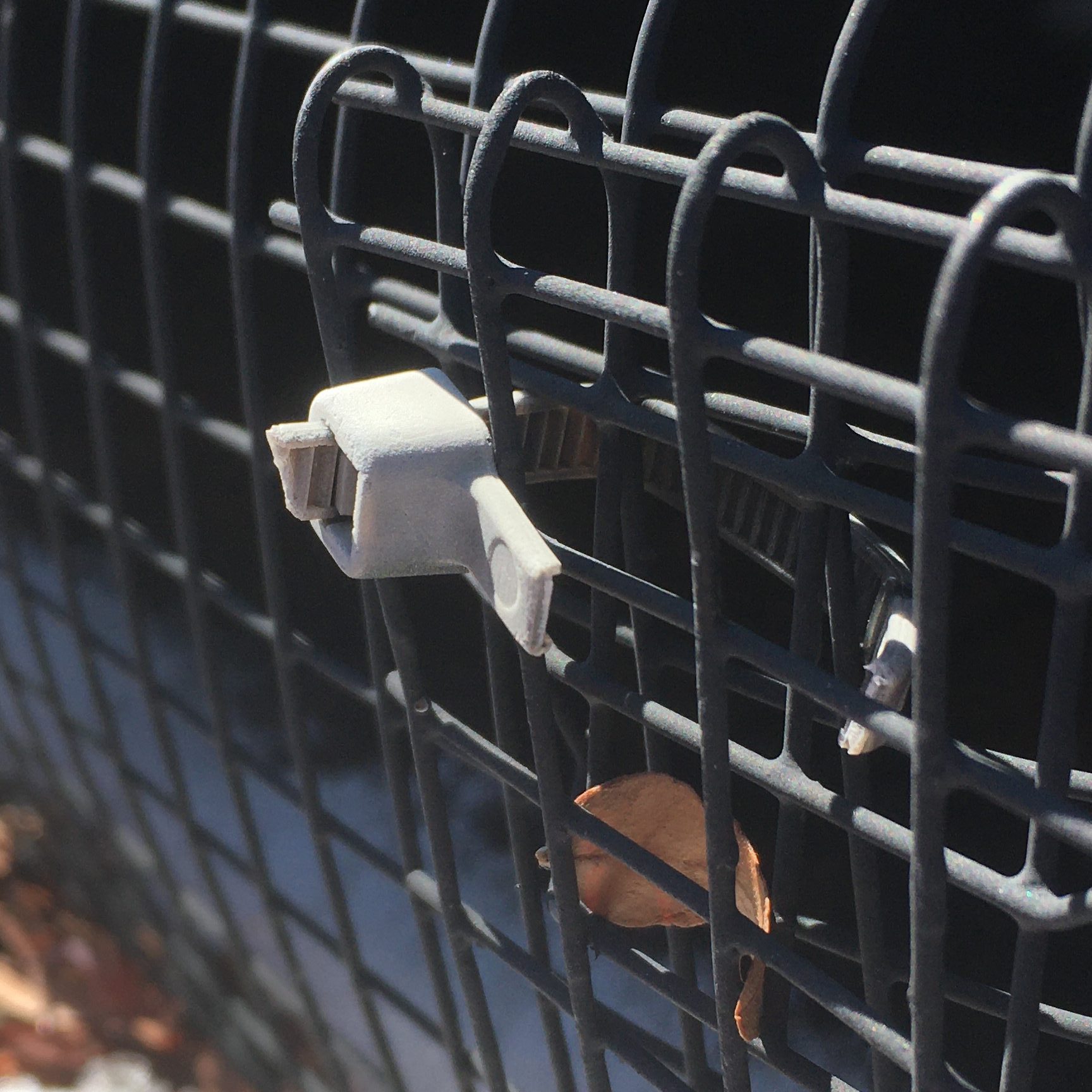 Click a topic below to learn more
Material

While plastic zipties continue to be used throughout the solar industry, they are simply not appropriate for continuous outdoor use on the time scale of a PV system. Do not be fooled by "UV-rated" zipties; while they do last longer than non-UV rated ones, they will break down and crack in the sun after 3 or 4 years.

Stainless steel zipties are a fantastic replacement for plastic zipties. At around 13 cents each, they are affordable enough to easily justify making the switch.

Hogrings are available in a wide range of materials. We recommend stainless steel or coated galvanized steel (which is less rust-resistant, but will last at least as long as the underlying wire mesh due to the hogring's thicker wire gauge).
Finish

Shiny fasteners will stand out like a sore thumb on an otherwise discreet animal guard installation. Hog rings and cable ties can both be purchased pre-painted black, saving the installer the trouble of spray painting them at the end of a job.
Tool compatibility

There are a number of hogring tools on the market, and each is compatible with only certain size hogrings. Ensure the gauge (e.g. #14 or #15) and size (e.g. 9/16″) match the tool you plan to use.
The Best Cable Ties (AKA Zip Ties) for Solar Animal Guard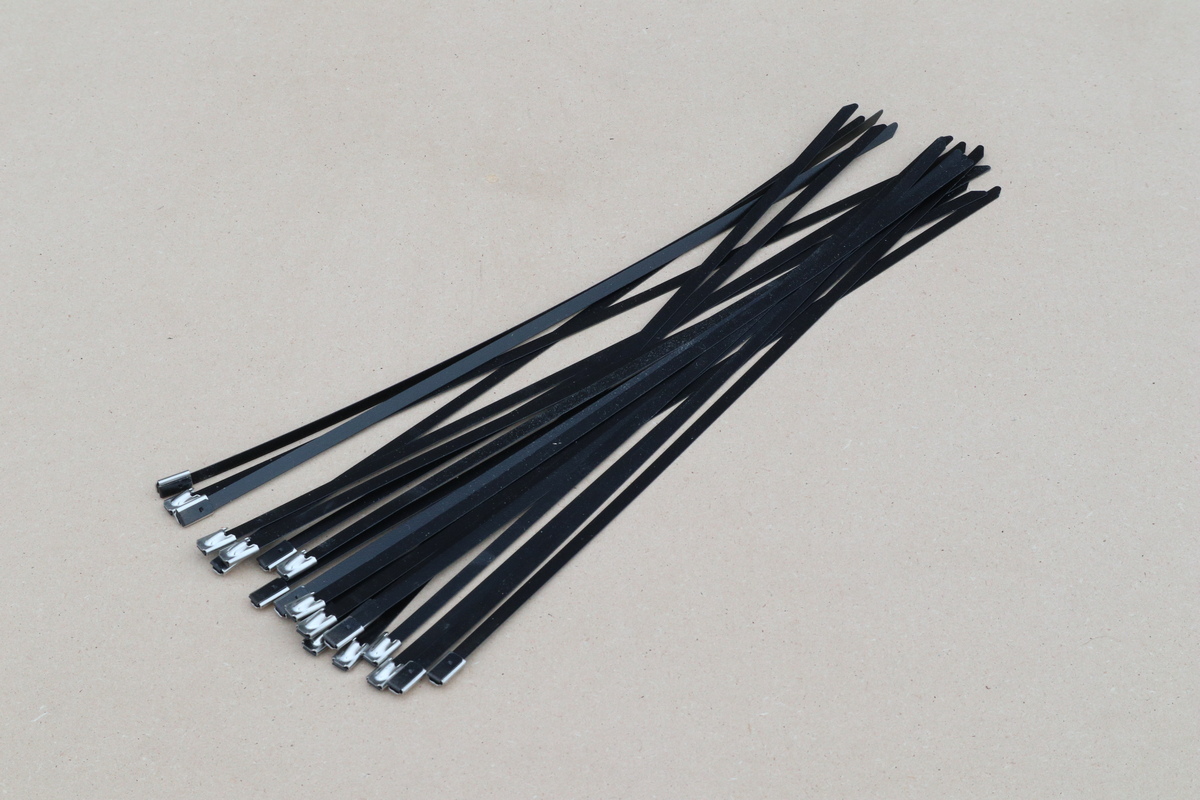 This style of stainless zip tie will last virtually forever in the sun, has a reliable ball-bearing locking mechanism, and is coated with black plastic so that it will blend in with the wire mesh. 11.8″ (often advertised as 12″) is an industry standard length that will cover all animal guard (and general PV wire management) use cases.
Professional installers seeking a reliable bulk source for cable ties should check out these ones from Cable Ties Unlimited. Contact them for bulk discounts.
Homeowners or installers looking to try out a small quantity can order these on Amazon for 20 cents each.
Professional installers will find that a stainless cable tie tensioning and cutting tool saves time and gives a cleaner-looking cut compared to tin snips.
The Best Hogrings for Solar Animal Guard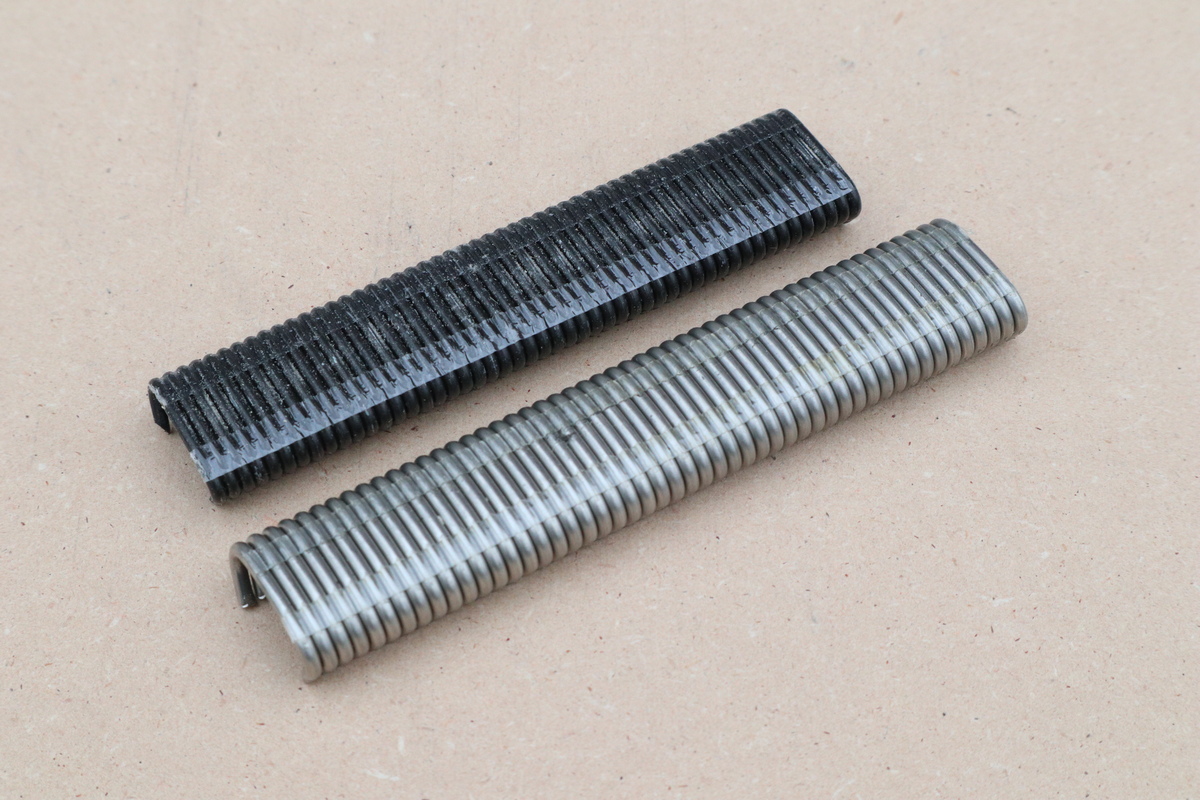 Critterfence is the only supplier we know of that sells black-coated hogrings that fit in our favorite hog ring gun (see below). At less than 1 cent per hogring, it's easy to justify the up front cost of the ringer tool.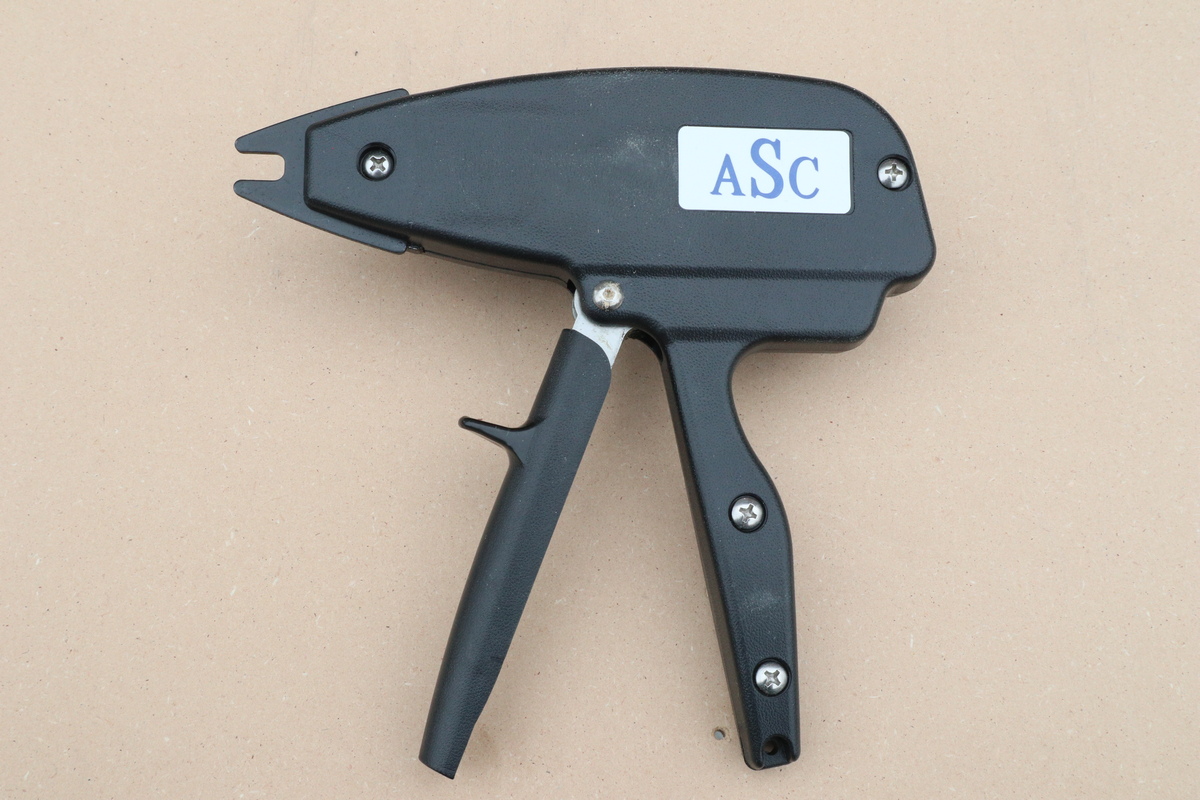 The RINGER9/16 is a clever tool that allows you to rapidly install hog rings. When you squeeze the handle, a pair of pliers extend out, clamp a hogring around the wire mesh, and retract to grab another ring. The tool was originally developed by Stanley Bostitch, but is now found under a variety of other brand names with differing levels of quality. We've found the ASC Ringer9/16 works well.
The Best Wire Mesh Forming Tool
Okay, we have to admit – we're a little biased here, and our only competition is a 2×4! But if you're going to install animal guard on a regular basis, get yourself an AG Bender. This tool performs the tedious and painful work of bending wire mesh into channels prior to installation – making it a win for safety, efficiency and comfort. Learn more on our AG Bender product page.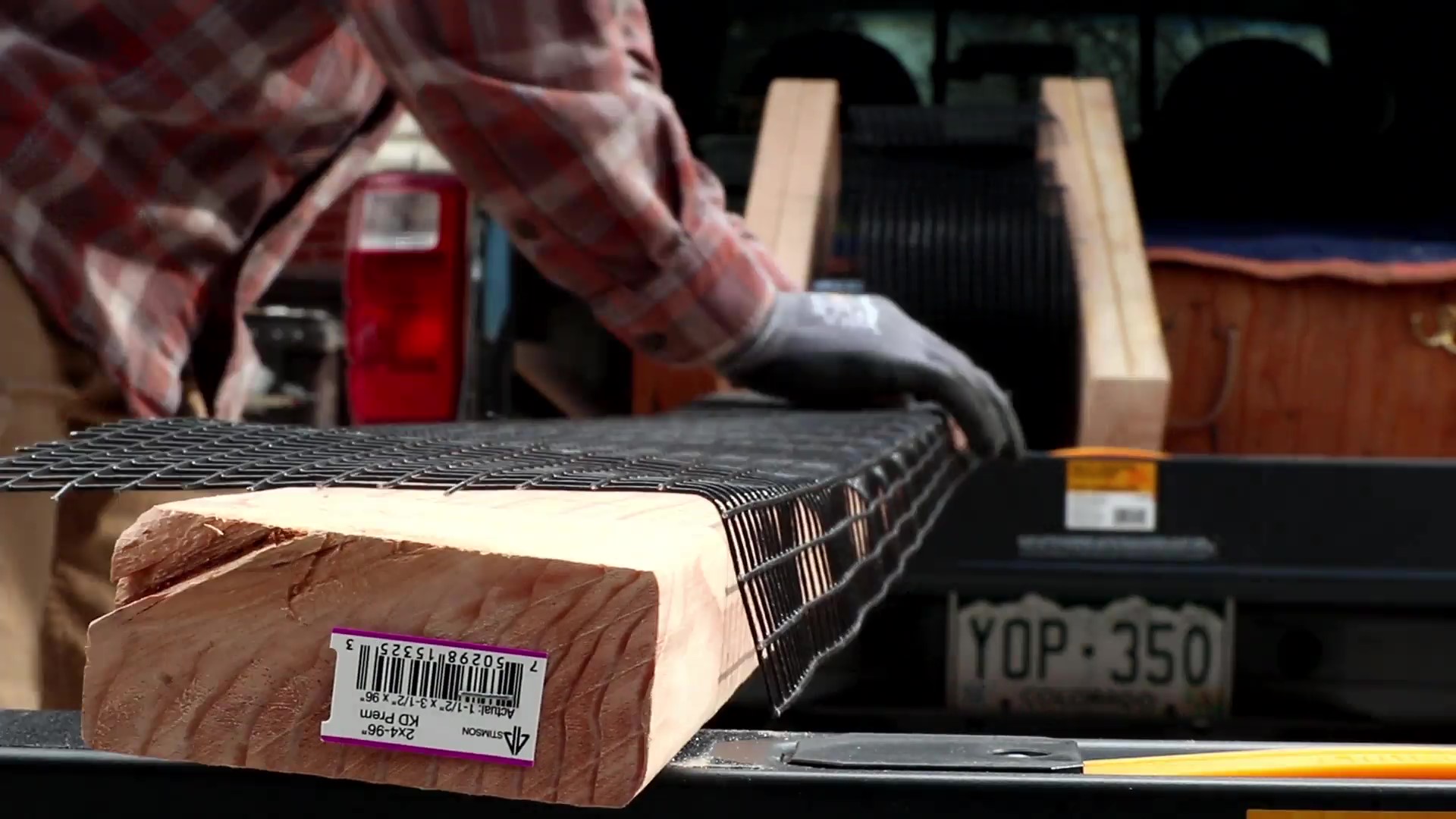 The Best Tin Snips for Wire Mesh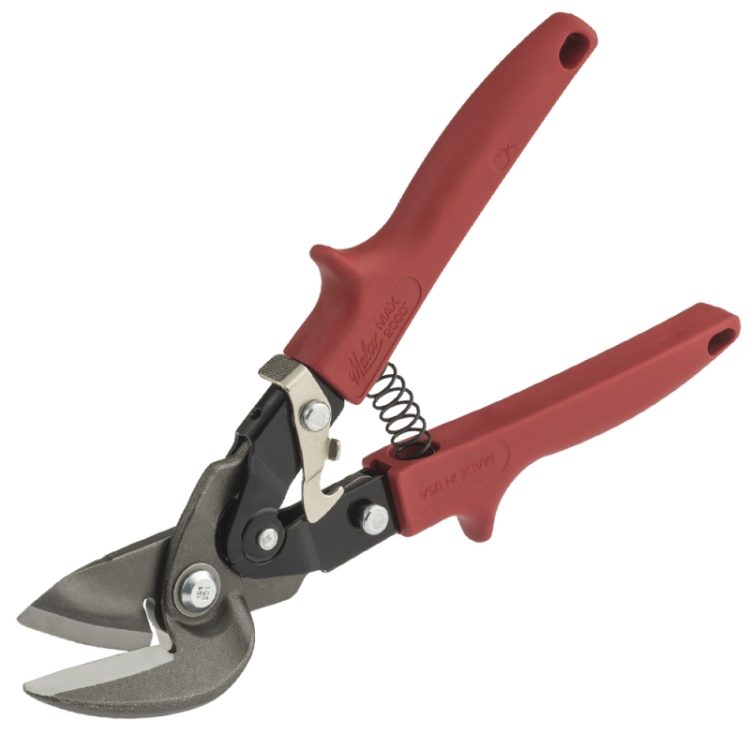 Any decent tin snips (AKA dykes) will cut wire mesh, but our favorite are the Offset Max2000 Aviation Snips from Malco. They seem to give you just the right amount of leverage for cutting 19 gauge wire mesh, and the offset cutters make it easy to get deep into a cut without the mesh getting caught up on the handle.
Non-Magnetic Nutsetters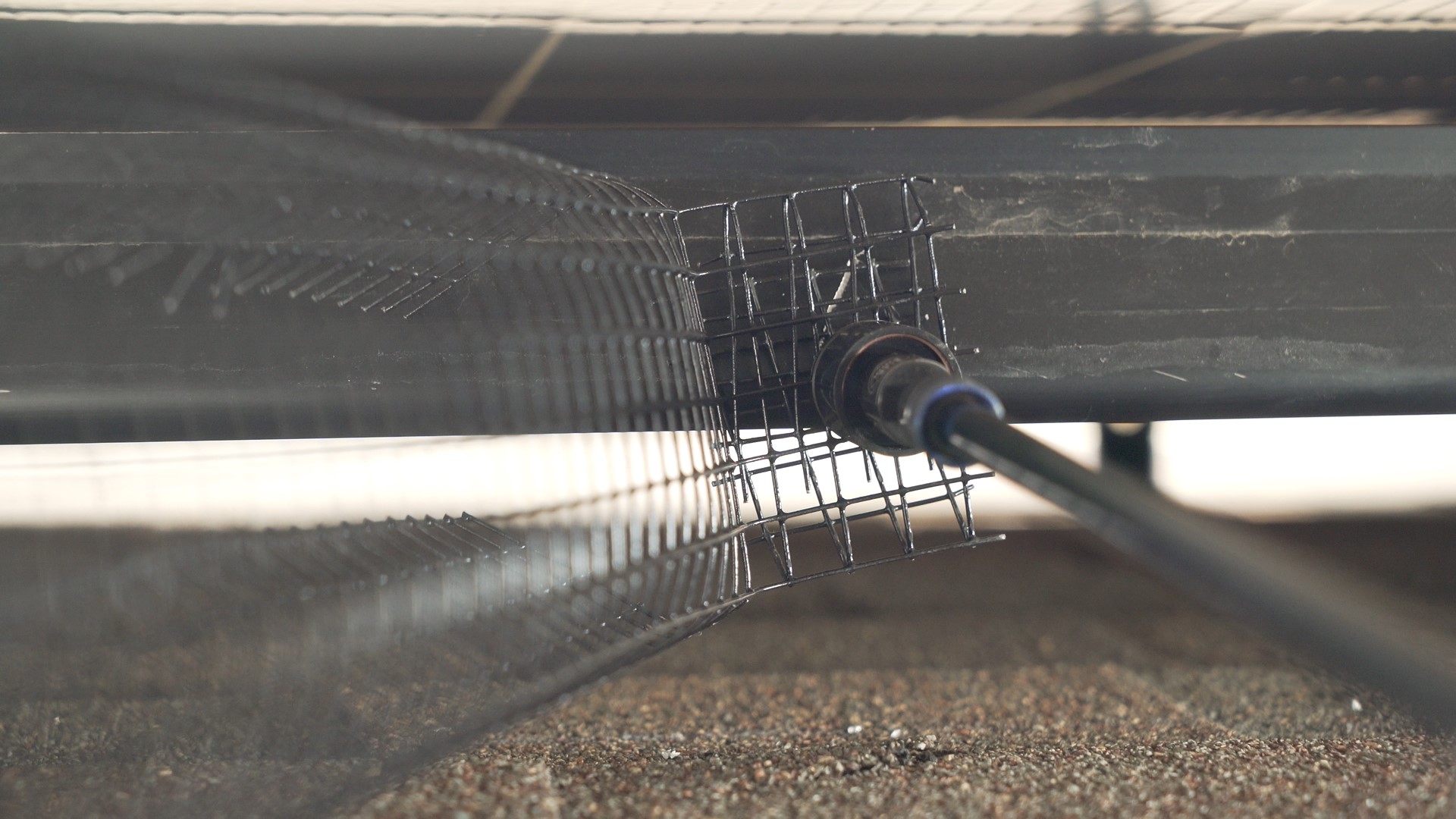 Ever dropped a screw off the end of your driver while working in a tight, awkward space? Magnetic nutsetters help, but don't work with stainless screws and tend to accumulate metal shavings, preventing the screw head from seating properly. In response, several tool manufacturers have come out with nutsetters that mechanically grip the screw head.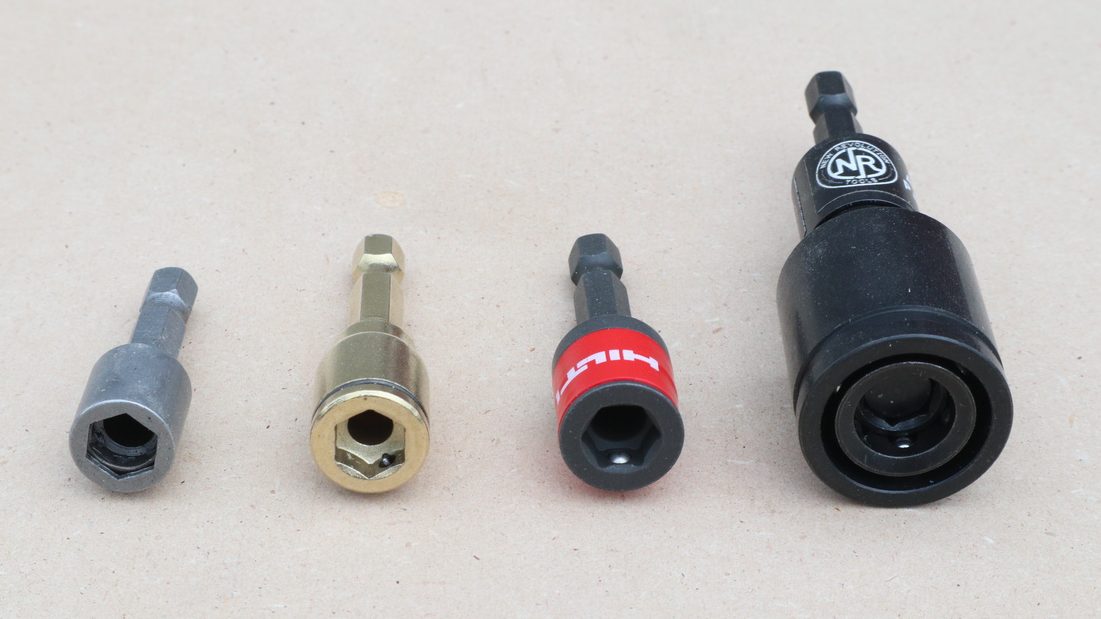 The Best Non-Magnetic Nutsetter
We tested four of these and our favorite was the New Revolution Tools AutoLock Screw Driver. Loading a screw into this thing is like pushing a quick-change bit into an impact driver – it's completely locked in until the release sleeve is activated (which happens automatically once you're done screwing). This mechanical lock sets the AutoLock apart from the other nut setters, which work OK but rely on friction alone to hold the screw in place. The AutoLock mechanism is a little bulky and the tool is not cheap, but it will be priceless to anyone who uses it on a daily basis.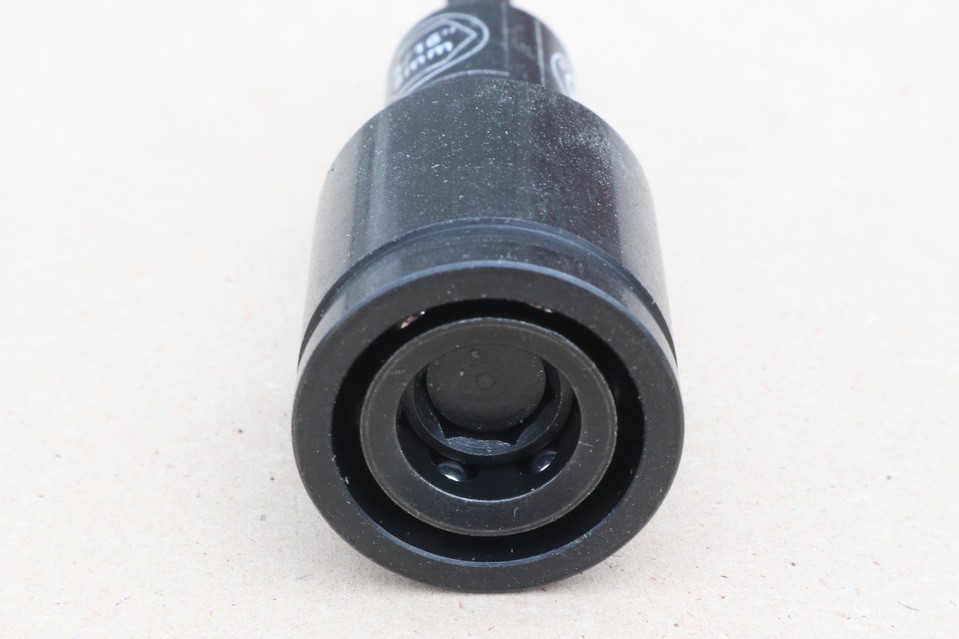 Installers on a budget will appreciate Hilti's non-magnetic nut setter, whose single sprung ball bearing keeps a better hold on the screw head than Makita's Grip-It Nutsetter.
The Best Bit Extension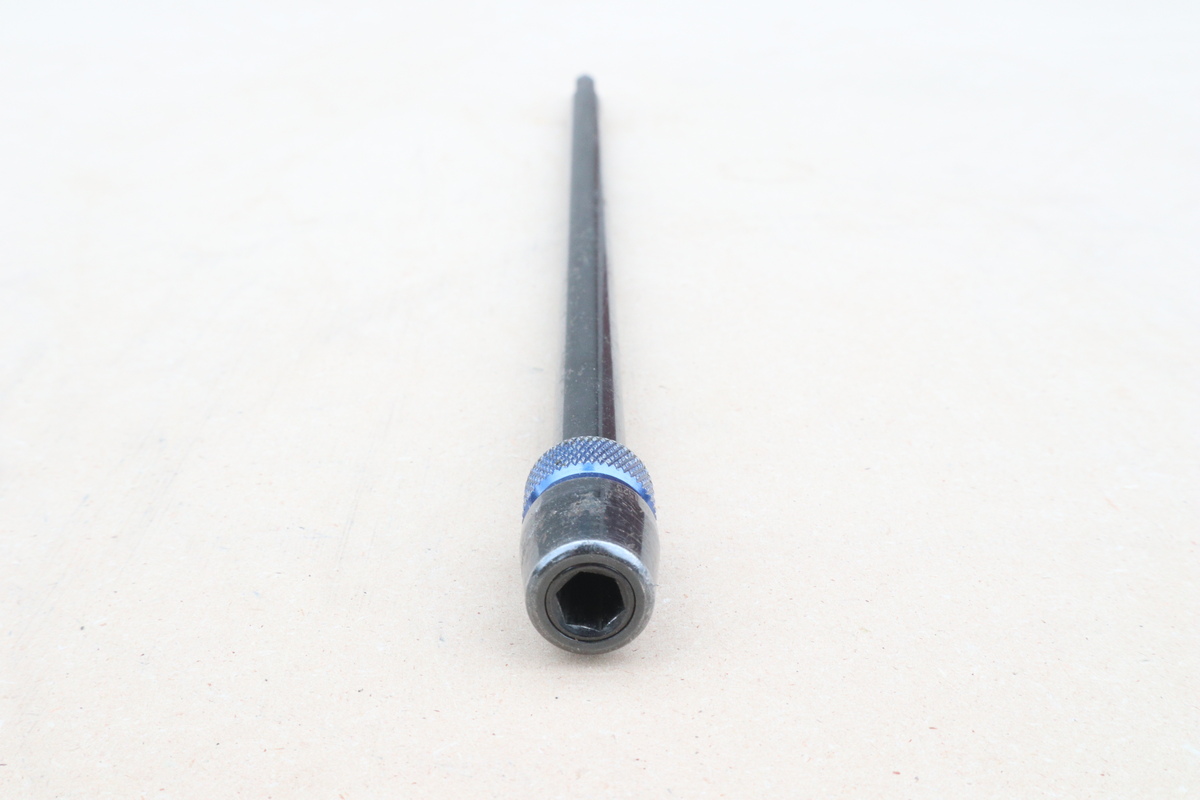 Regardless of which nutsetter you use, we like Bosch's bit shank extensions to hold the bit when you're reaching far under a PV array to screw into a rail. Their Daredevil QC models (which are labeled for use with spade bits, but work well with any quick change bit) have a locking mechanism that keeps the bit from falling out while you're working.
Got a question about one of our recommendations? Need advice on a tricky AG situation? Want to suggest an addition or update? Reach out to us through our contact form or the Comments section below. Cheers!