Description
The AG Bender forms wire mesh used in solar pest control. Bending the mesh gives it more structure and stiffness, making it easier to handle while creating the most durable critter guard install.
The process is quite simple:
Load a spool of wire mesh
Adjust 2 settings on the machine with the twist of a knob
Pull the mesh through the AG Bender
Voilà! Simply cut and repeat to bend as much mesh as needed
Quick Facts:
The AG Bender can accommodate PVC and powder coated mesh from 6″ – 8″.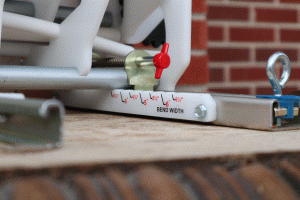 The bend profile of the mesh can be adjusted to sizes between 3.5″ and 6.5″, to accommodate different roof-to-array gaps.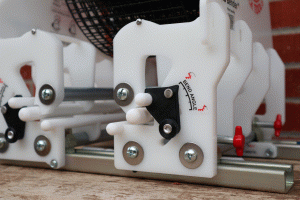 The bend angle determines the angle at which the 'flanges' of the mesh are bent. In general, we recommend bending the mesh to just below 90 degrees, to create a spring fit when the mesh is placed underneath the panel.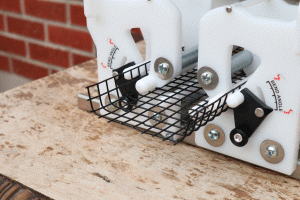 You can bend 'C' and 'L' shaped mesh in the Bender. The 'C' shape is the most durable bend. The 'L' shape could come in handy when using J-hooks, for example.
Installing the mesh:
We recommend the Rail Mount Method. While not the fastest, it is undoubtedly the most durable way of installing critter guard. You can find out more here. The good news is that bending the mesh doesn't prevent you from using your preferred method. Whether you use hooks or clips, bending the mesh will reinforce your technique and create a longer lasting and better looking critter guard install.
Find out more about the AG Bender on the AG Bender info page.